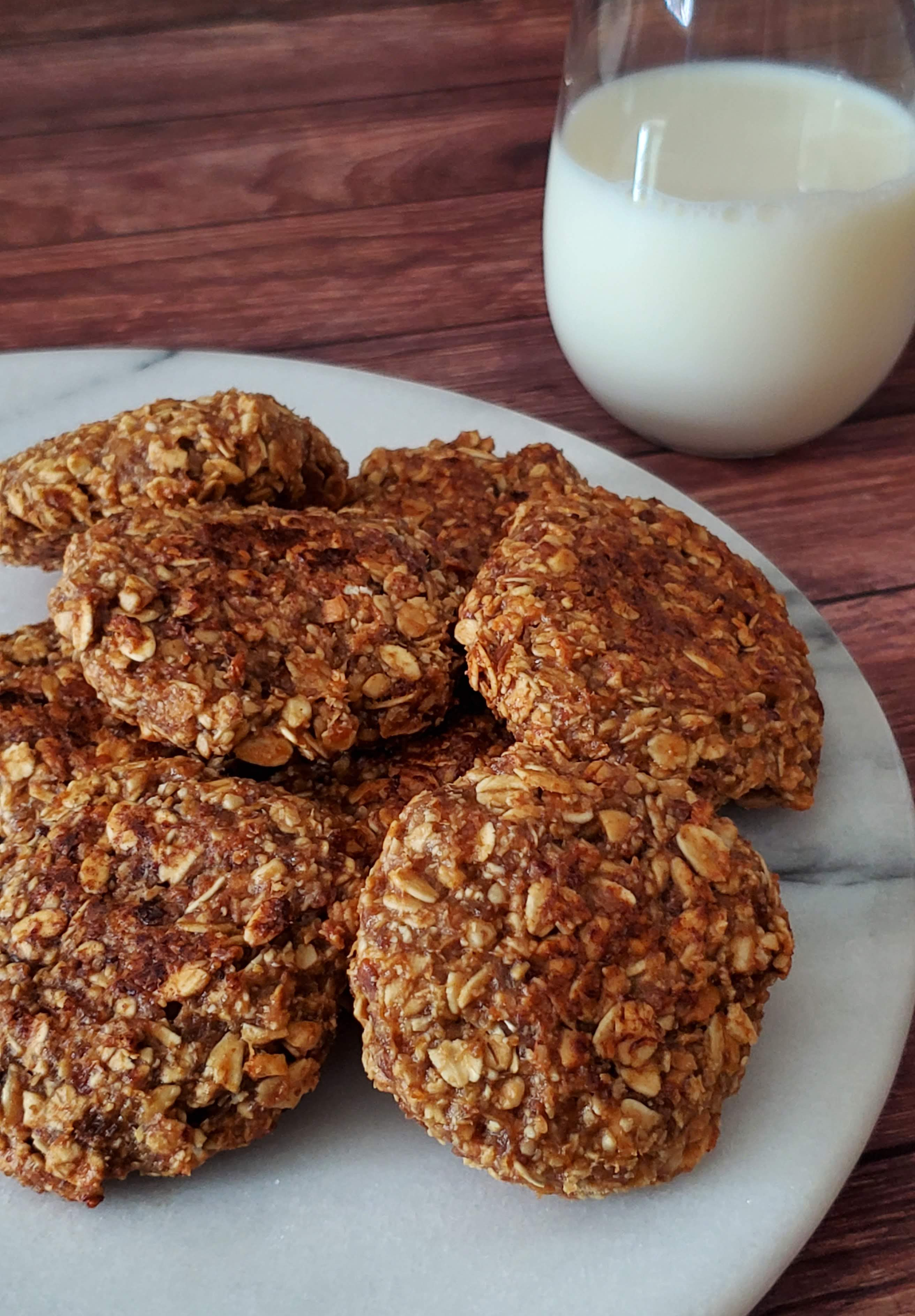 Yield: 10 cookies Prep Time: 10 minutes Cook Time: 20 minutes Total Time: 30 minutes

Ingredients:

10 Dates ½ cup Salted Roasted Cashews 1 Banana 2 heaping tbsp Sunflower Butter 1 cup Old Fashioned Oats

Directions:

Preheat the oven to 350 degrees Fahrenheit. Pit the dates. Add the dates to a food processor and pulse until roughly chopped. Add the cashews to the food processor and pulse until chopped. Cut the banana into chunks and add to the food processor. Pulse until the banana is fully incorporated into the mix. Then scoop the mixture into a bowl and stir in the sunflower butter. Once that's stirred in, mix in the oats. Line a baking sheet with a baking mat or parchment paper. Form the mixture into balls and flatten. Bake for 15 minutes. Then flip and bake for 5 minutes. Let cool and enjoy!