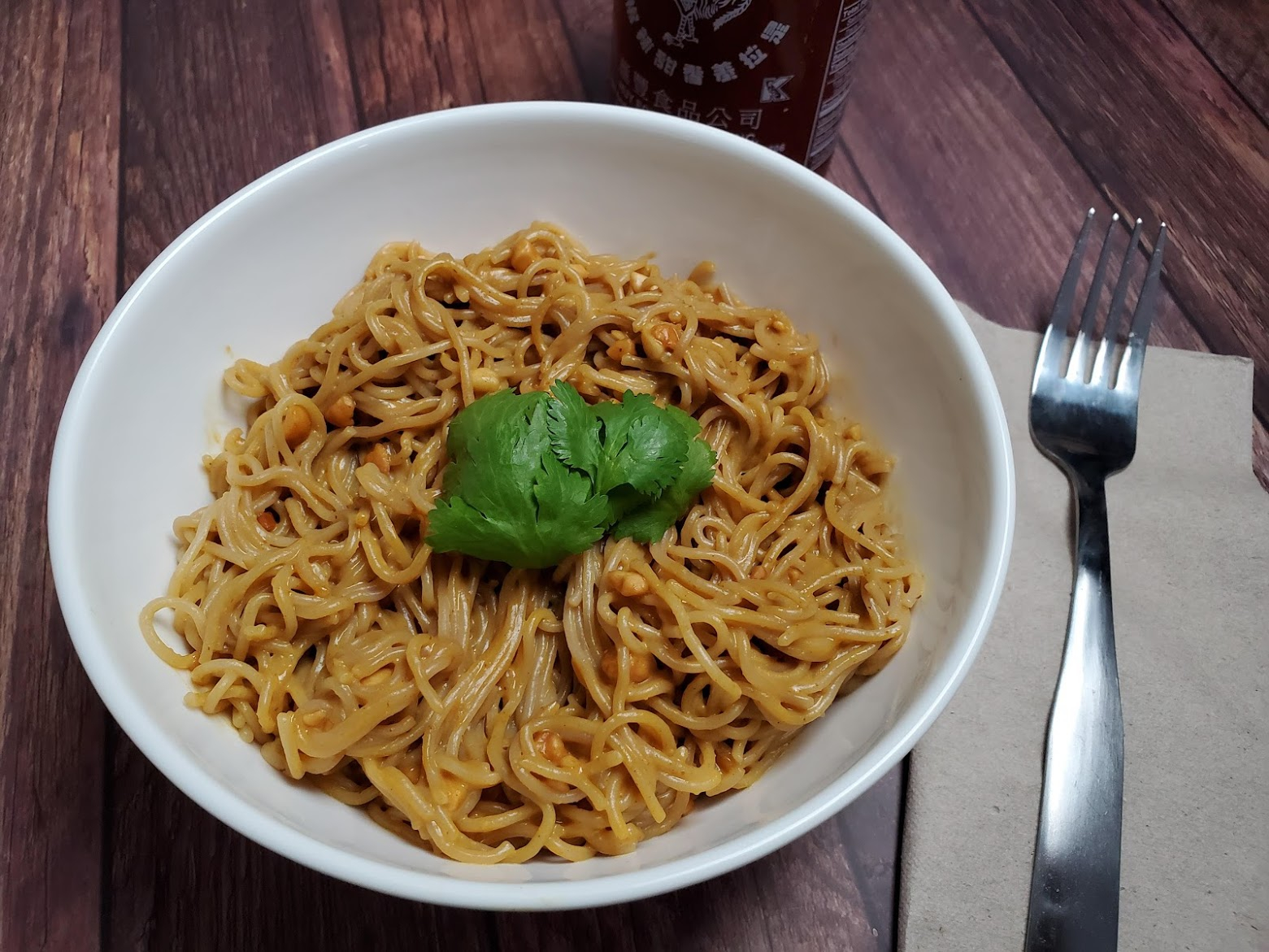 Yield: 1-2 servings Prep Time: 4 minutes Cook Time: 4 minutes Total Time: 8 minutes

Ingredients:

2 packages of Ramen (do not use the spice pack) 2 tbsp Chunky Peanut Butter 1 tsp Sriracha 2 tbsp Coconut Aminos ¼ tsp Garlic Powder ¼ tsp Turmeric Powder Cilantro

Directions:

Boil the ramen per the instructions on the package. In a small bowl mix the peanut butter, sriracha, coconut aminos, garlic powder and turmeric powder. Once the noodles are done, strain them. Stir the mixture into the noodles and top with cilantro. Enjoy!

Note

Spice level is a personal preference. Please adjust this to your liking.