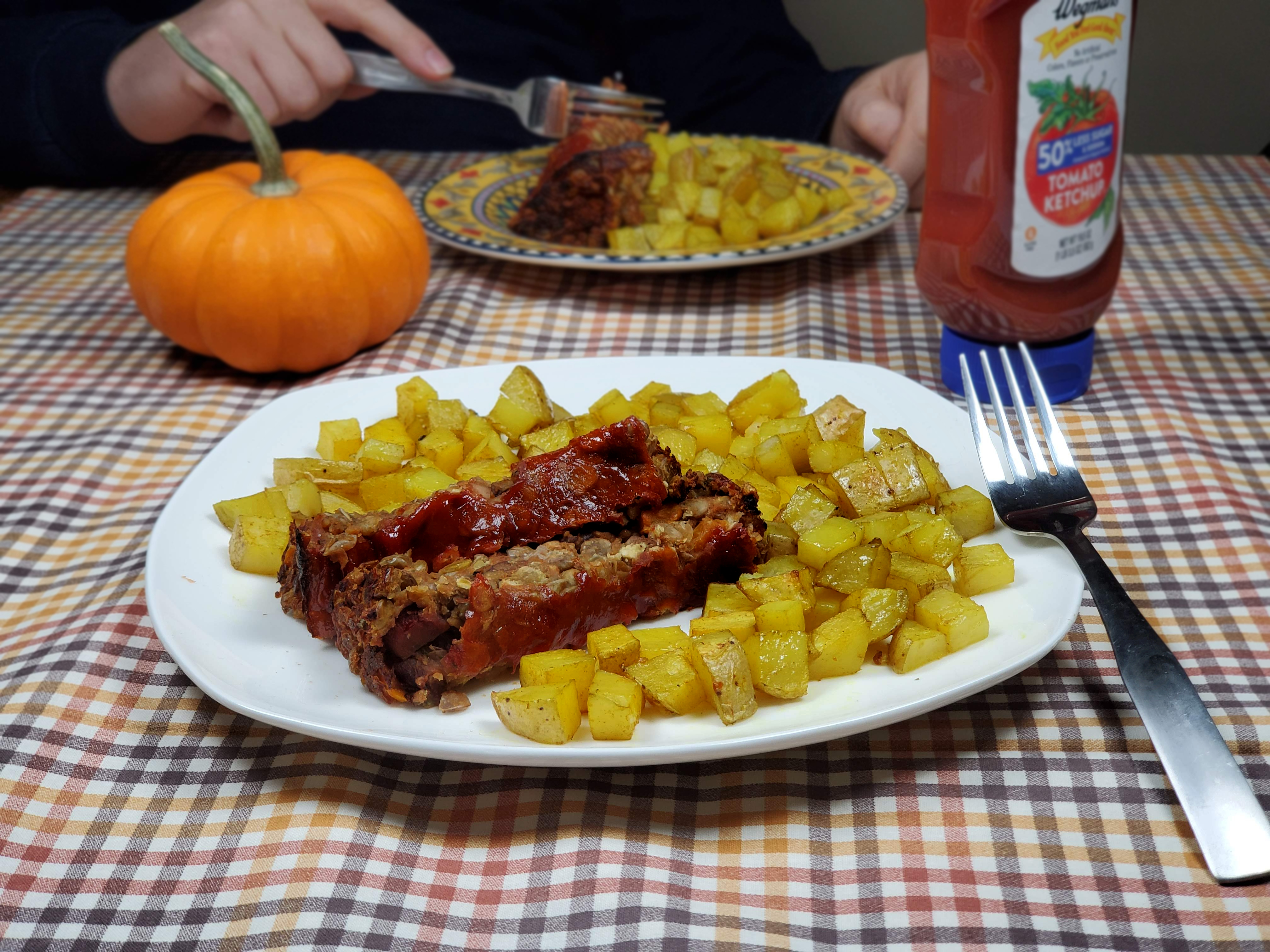 Yield: 4 servings Prep Time: 10 minutes Cook Time: 55 minutes Total Time: 65 minutes

Ingredients:

1 cup Brown Lentils 4 ¼ cups Water 1 Carrot ¼ Onion ½ Bell Pepper 4 Baby Bella Mushrooms 1 tbsp Oil 2 tsp Tomato Paste ¼ cup Italian Breadcrumbs 2 tsp Garlic Powder ½ tsp Oregano ¼ tsp Thyme 1 tsp Parsley Salt Pepper

Directions:

Pour 4 cups of water and the lentils into a saucepan and boil. Once boiling, reduce the heat to low. Let the lentils simmer for about 20 minutes. Preheat the oven to 400 degrees. Dice the carrot, onion, pepper, and mushrooms. Sauté the carrot and pepper with oil for 5 minutes. Then, add the mushrooms, onion, and ¼ cup of water. Sauté for another 5 minutes. Drain the lentils. Mix the lentils, veggies, breadcrumbs, tomato paste, and spices in a large bowl. Grease a loaf pan. Spoon the mixture into the loaf pan. Make sure the top is flat. Spread a layer of ketchup on top. Bake for 35 minutes.