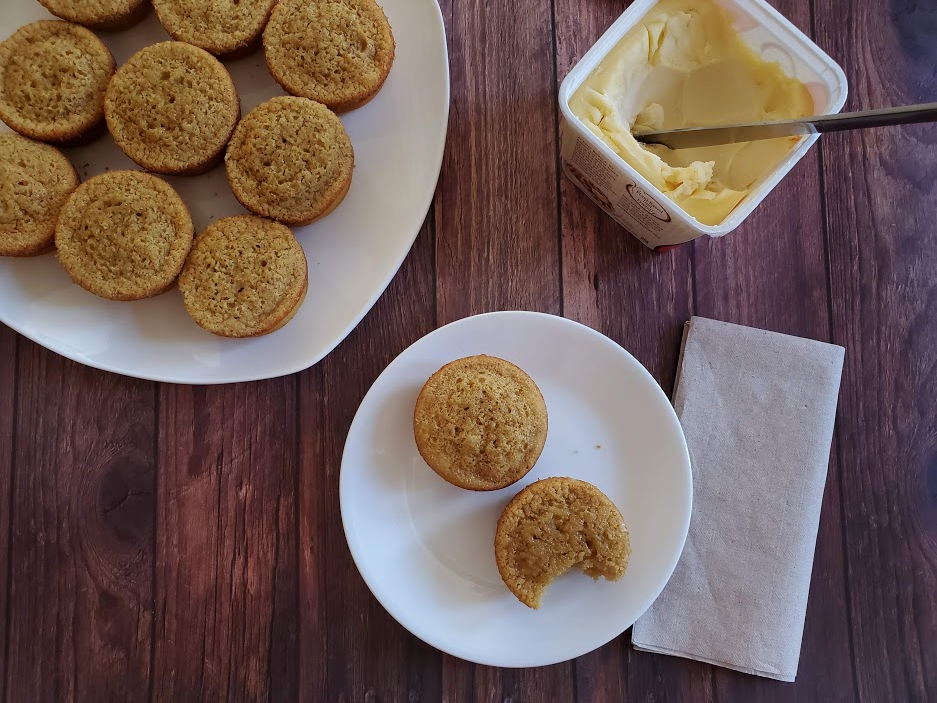 Yield: 12 muffins Prep Time: 10 minutes Cook Time: 25 minutes Total Time: 35 minutes

Ingredients:

1 cup Flour 1 cup Cornmeal 2 tsp Baking Powder ½ tsp Salt ½ cup Maple Syrup 8 oz Water 2 Eggs (or egg replacer) 2 tbsp butter (or buttery spread) Cooking Oil Spray

Directions:

Preheat the oven to 350 degrees. Melt the butter. Mix the flour, cornmeal, baking powder and sugar in a bowl. In another bowl, mix the maple syrup, melted butter, eggs and water. Combine the dry ingredients with the wet ingredients. Spray a muffin pan with cooking oil spray. When pouring the batter, I left about ¼ of the muffin cup empty. Bake for 25 minutes.