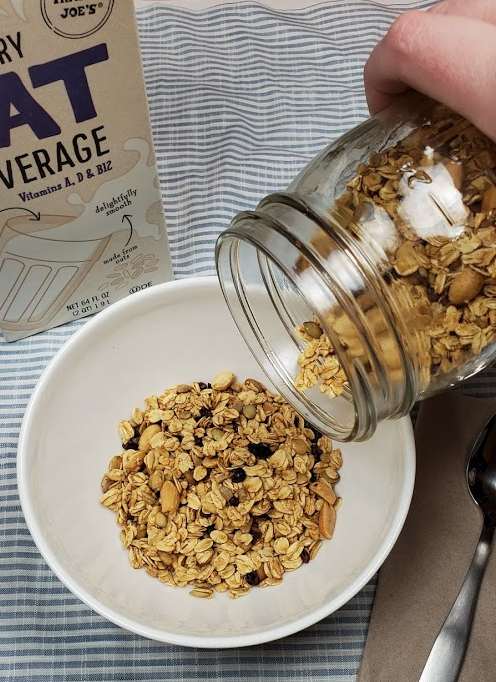 Yield: 2 1⁄2 cups Prep Time: 5 minutes Cook Time: 25 minutes Total Time: 30 minutes

Ingredients:

1 3⁄4 cups Old Fashioned Oats 1⁄4 cup Roasted Unsalted Peanuts 1⁄8 cup Sunflower Seeds 1⁄8 cup Pumpkin Seeds 1⁄8 cup Maple Syrup 1 tsp Vanilla Extract 1⁄4 tsp Salt 2 tbsp Cacao Nibs

Directions:

Preheat the oven to 300 degrees. Mix all ingredients in a bowl. Spread the mixture onto a parchment paper lined baking sheet. Bake for 15 minutes. Stir the granola, spread it out, and place bake in the oven. Bake for about 10 to 15 minutes longer. Enjoy it as cereal, with yogurt or on top of a smoothie bowl!