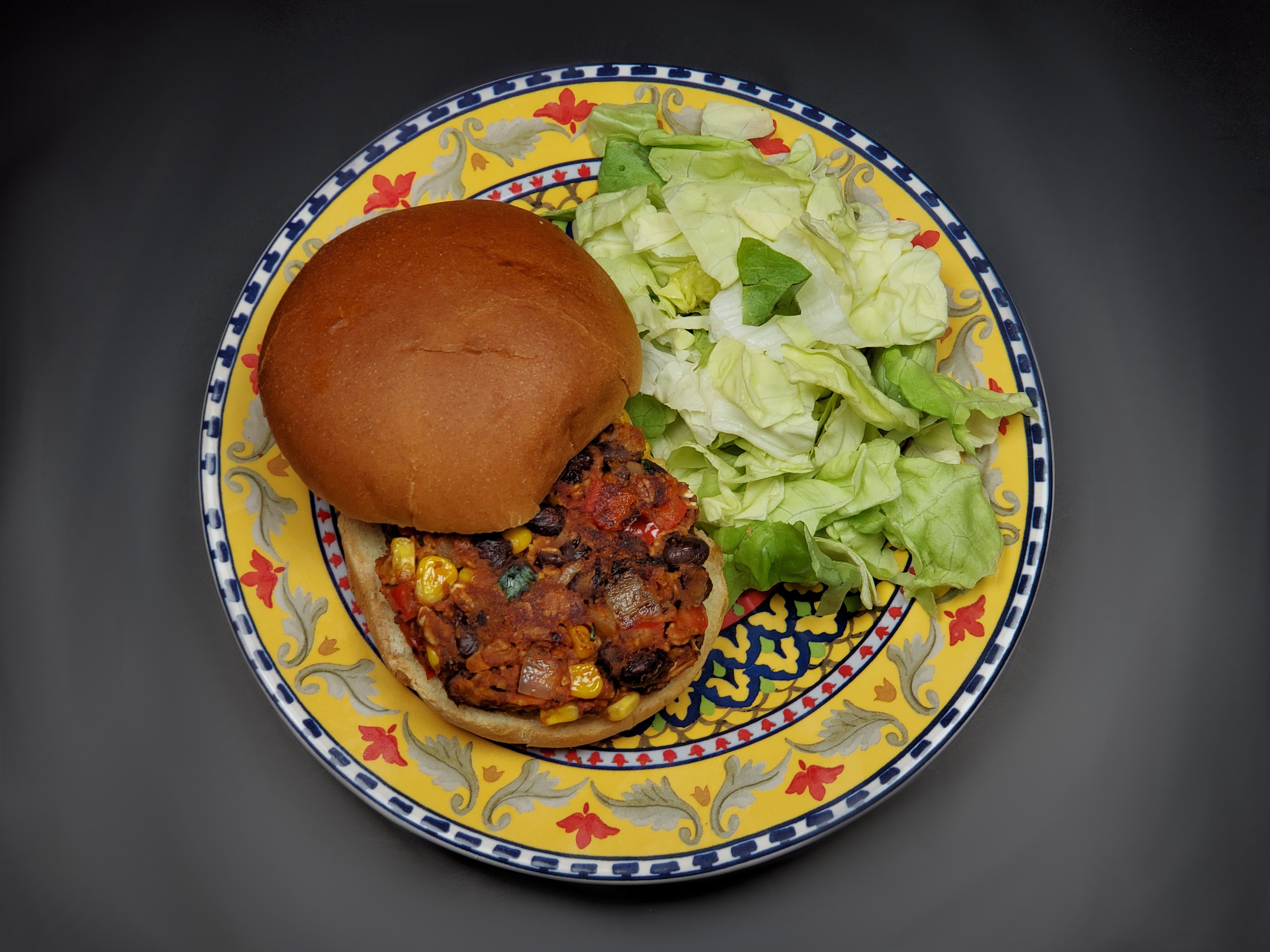 Yield: 4-5 servings Prep Time: 15 minutes Cook Time: 10 minutes Total Time: 25 minutes

Ingredients:

⅓ Onion ½ Bell Pepper 1 clove Garlic 1 15oz can of Black Beans ½ 15oz can of Corn 1 ½ tbsp Tomato Paste ¼ cup Cilantro pinch of Salt 1 tsp Chili Pepper 1 tsp Cumin ½ cup Oats Oil

Directions:

Chop the onion and bell pepper. Mince the garlic. Sauté the onion, pepper and garlic with oil at medium heat for about 3 minutes. Drain and rinse the black beans and corn. Slightly mash the black beans. Mix all ingredients in a bowl. Form 4-5 patties. Heat a pan to medium with oil. Cook for 3 minutes on the first side and 2 minutes on the other side. Enjoy with a roll and toppings of your choosing!