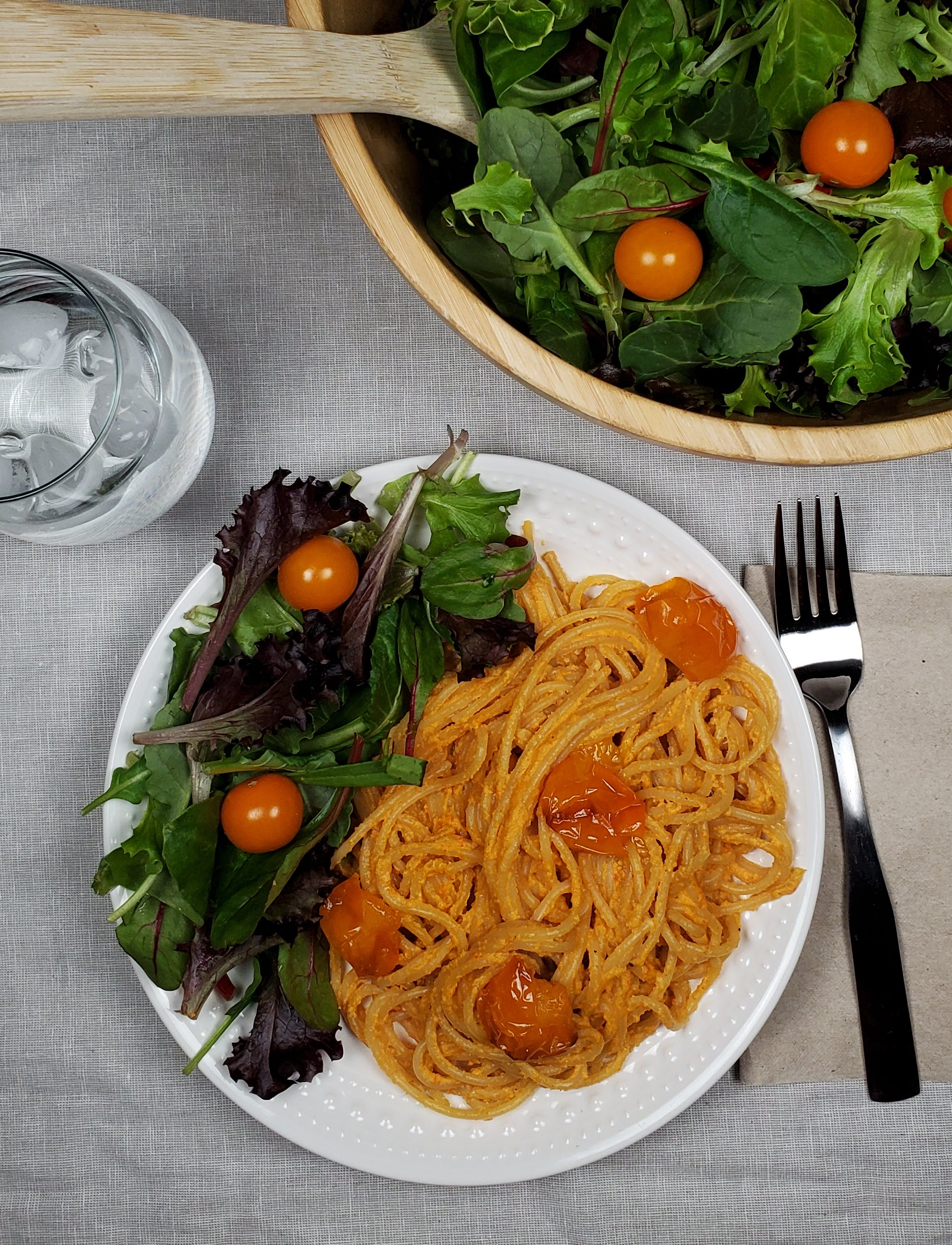 Yield: about 1 1⁄2 cups Prep Time: 5 minutes Cook Time: 5 minutes Total Time: 10 minutes

Ingredients:

⅔ cup soaked Cashews (soak for 4-6 hours in cold water) 1 Roasted Red Pepper Slice (canned) 1 cup Water 1 medium Garlic Clove ¼ tsp Onion Powder ¼ tsp Paprika pinch of Salt

Directions:

If you haven't already done so, soak the cashew in cold water for 4 to 6 hours. After those have soaked add them to a blender with the remaining ingredients. Blend until smooth. Once blended, pour the sauce into a saucepan to heat up. I used this sauce with some spaghetti and roasted tomatoes. Enjoy!