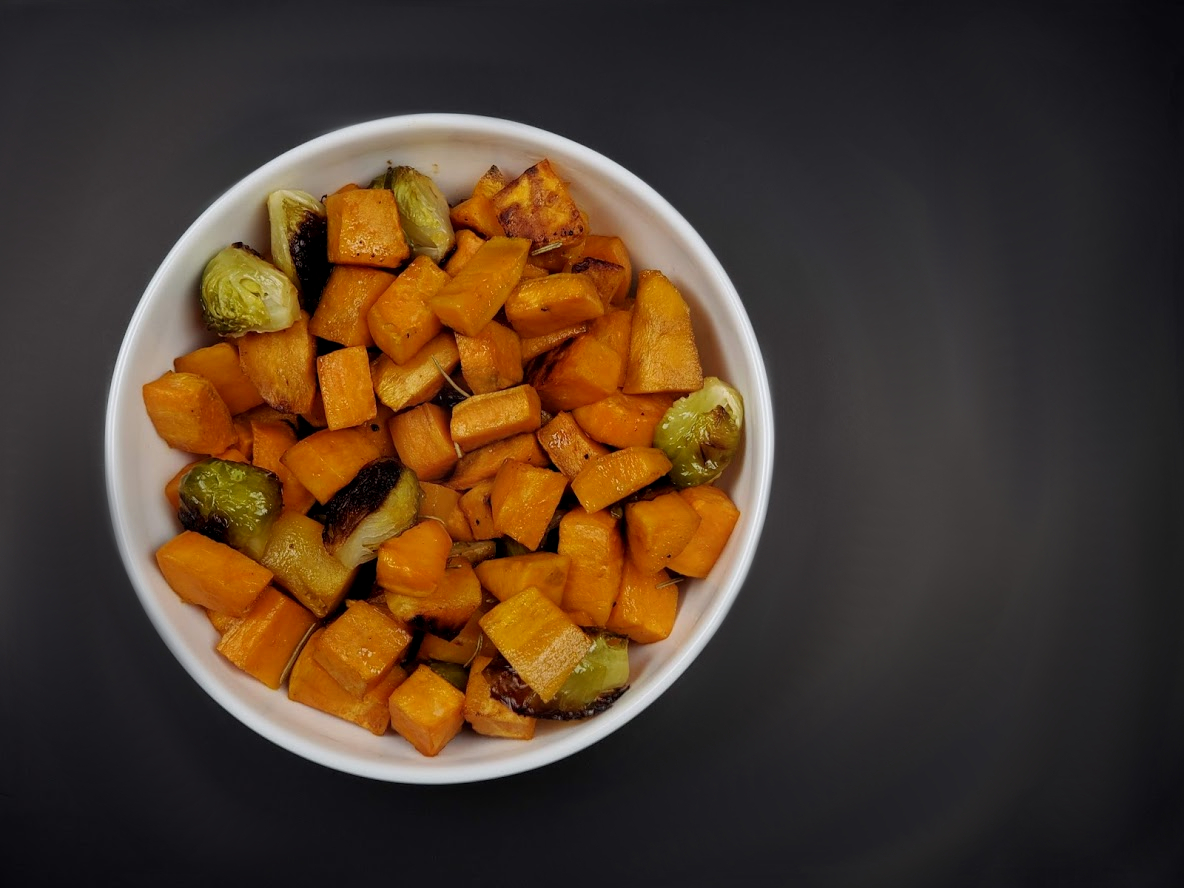 Yield: 6 servings Prep Time: 20 minutes Cook Time: 35 minutes Total Time: 55 minutes
Ingredients:
5 large peeled Yams (Sweet Potatoes) 1 Delicata squash 25 Brussels Sprouts 1 tbsp Oil Salt Pepper 1 tsp Ground Mustard 1 ½ tsp Rosemary 3 tbsp Balsamic Vinegar Roasted Pumpkin Seeds Pomegranate Seeds
Directions:
Cut the yams and delicata squash into chunks. Slice the brussels sprouts in half. Mix all ingredients together and place on baking sheets. I use parchment paper on mine. Bake for 35 minutes at 400 degrees. Once baked, you can throw in some roasted pumpkin seeds and pomegranate seeds. Enjoy!